Entry for the 2023 Masters and Open Event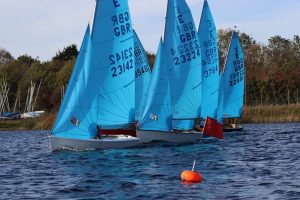 The Masters Championship is an open event allowing under 40's to take part with the Masters Tropht being awarded to the first over 40's .
This years event is at Wigan & St Helens on the 8th and 9th July.
Entry is just £30 with 6 races over the two days.
Enter before midnight on the 23rd of June and you qualify for the chance of an entry refund via the Noble Marine Entry draw
Club web link for entry now live: https://www.wish-sc.co.uk/masters
Further information is available at . https://www.wish-sc.co.uk.
Address: Wigan and St. Helens Sailing Club, Rushdene, Wigan. WN3 5HJ.
Contact: John Riley
Email: [email protected]
Mobile: 07786 175995
Camping
A limited amount of camping space is available. The club facilities will be open for use over the
weekend. Please advise any requirement on entry form. Club will be open from 1700 on Friday 7th July.
Accommodation
The nearest hotel is the Premier Inn J25 M6.

Saturday Evening Entertainment – Hot Pot Supper and Bar
A Hot-Pot supper and sweets will be available tickets £10.00 per head Adult £5.00 Junior (Under 16).
An alternative vegetarian meal is also available. Please state requirements on entry form, along with
any allergies. To facilitate catering, ticket orders are required by Thursday 29th June 2023. Please
include ticket price with entry fee.