Entries Open for Looe 2024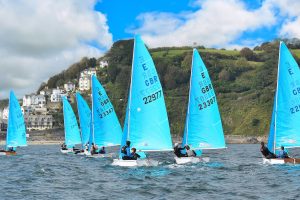 Entries for Looe 2024 are already rolling. Fill in the Online Form to get yours in.
Looe is an ever popular venue with a variety of attractions and things to do, if you havent sailed there or just visited Looe for a break then take this opportunity to do so.
Arrivals Friday 26th and Saturday 27th July with scheduled racing Sunday to Thursday. Friday is a reserve day if we dont get at least 6 races in by Thursday.
If you need help with Boats, Crews or Accomodation then drop us a line: [email protected]